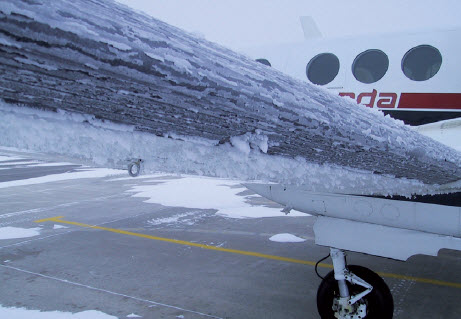 Many technical systems can be affected in their function by snow and ice formation, e.g. in aviation and energy recovery (e.g. wind turbines), telecommunications and equipment and systems that use different external sensors. In sports and outdoor activities snow and ice are also problematic. Here, Fraunhofer IGB provides patented solutions based on combined surface and coating technology.
Ice- and water-repellent coatings
New surface coatings and composite materials can help to solve these problems in the future. Together with partners from industry and research Fraunhofer IGB has developed various anti-ice finishings for surfaces which can be used to reduce the large-scale icing of surfaces.