Workshop "Roll-to-roll technologies at work – for functionalized surfaces"
Efficient roll-to-roll production technologies for more climate neutrality
For a climate-neutral economy, every opportunity must be exploited to reduce energy requirements and use resources efficiently. Highly efficient industrial processes are a key element in this. To this end, in the R2R-Net network, 18 European partners from industry and research are further developing reel-to-reel systems and processes that are used in production in a variety of ways. Companies benefit from the expertise, the support during scale-up and ramping up of the production, and the technical exchange. On September 7, 2021, the partners will present current developments, success stories and novel production equipment in a workshop. The network is open to additional partners.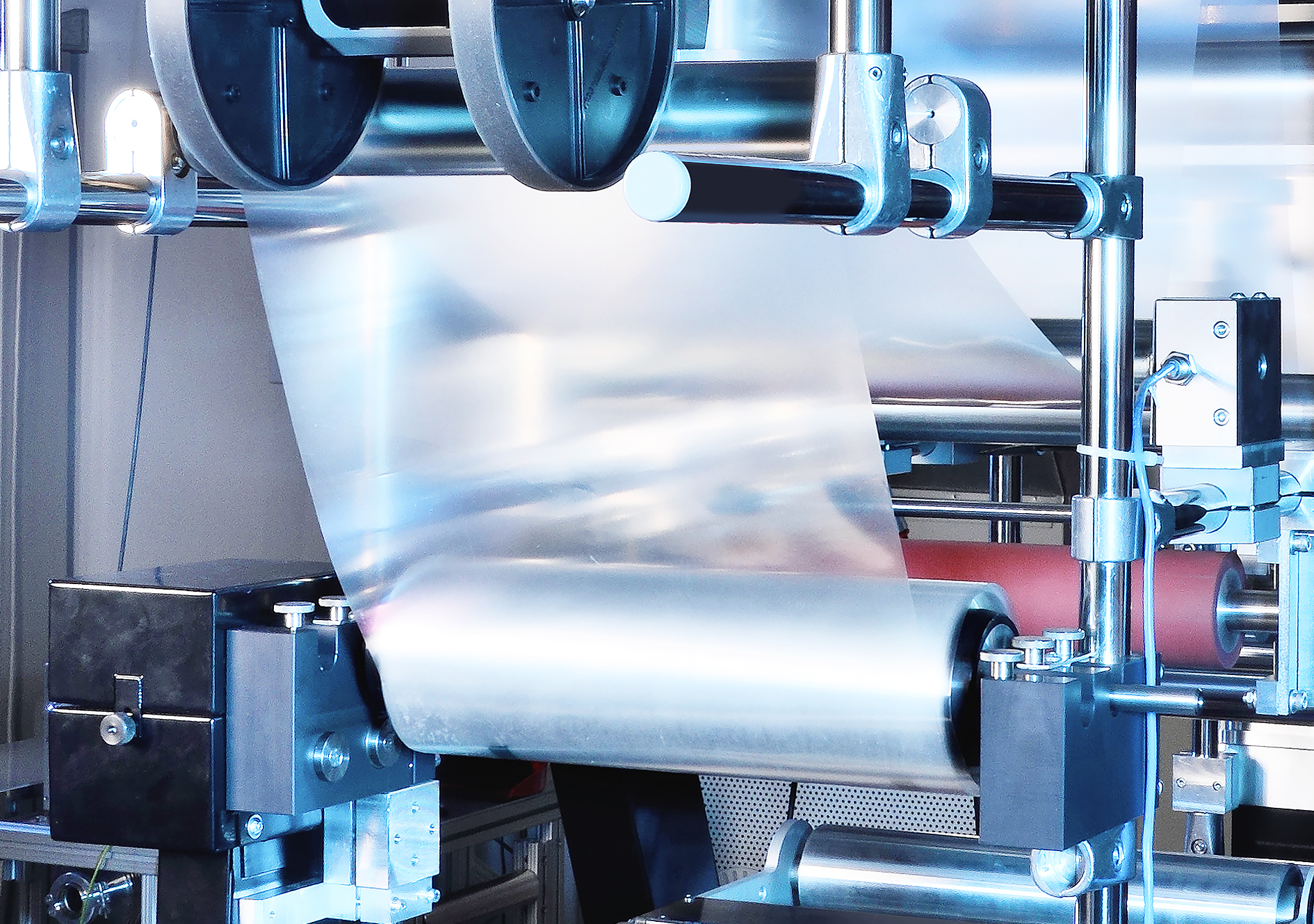 Roll-to-roll (R2R) processes, are used to coat or modify flexible materials such as polymer films, membranes, textiles, ultra-thin glass or metal strips. Their surface properties are often crucial for the function of a wide variety of products. To make industrial production processes even more efficient, researchers in the European Network for Roll-to-Roll Surface Technologies, R2R-Net, are developing technologies that modify the relevant surfaces during the continuous R2R process.
"All partners in the network have one thing in common: they use roll-to-roll processes. However, the challenges and application areas are extremely diverse. In the network, we use these synergies and generate novel solutions. In addition, we support companies in implementing the technology in the production process," explains the coordinator of the R2R-Net, Prof. Christian Oehr from the Fraunhofer Institute for Interfacial Engineering and Biotechnology IGB.
Dr. Andreas Holländer, surface expert at the Fraunhofer Institute for Applied Polymer Research IAP adds, "Using efficient coating and modification processes for roll-to-roll processes can save time, material and energy during production - even when parts are cut out at the end to be incorporated into the product."
"Roll-to-Roll technologies at work - for functionalized surfaces" workshop
At the workshop "Roll-to-Roll technologies at work - for functionalized surfaces" on September 7, 2021, the partners will provide a comprehensive overview of the state of the art and latest developments in R2R processes. Company representatives will provide insights into successful implementations of the technology in their production. Other program items include equipment demonstrations and a panel discussion. The event will be held at Coatema GmbH in Dormagen, Germany, likely as a hybrid event. Registration for the workshop is available on the network's website.
The R2R-Net network
Similar technologies are used in the functionalization of surfaces of polymer films, membranes, textiles, nonwovens and fibers, as well as glass and metals. However, the substrate materials and application areas differ considerably. By joining forces of different players, new opportunities arise that go beyond the capabilities and capacities of the individual partners.
The R2R-Net network bundles competencies of different actors. Companies that manufacture equipment and tools, use the technologies and apply them in the production of goods are involved. Research institutions contribute with technology development and bring in their machinery for developments and pilot production.
In the scale-up from laboratory to production, the network partners provide a wide range of technologies at all levels. This enables pilot production of new products with state-of-the-art R2R equipment and technologies.