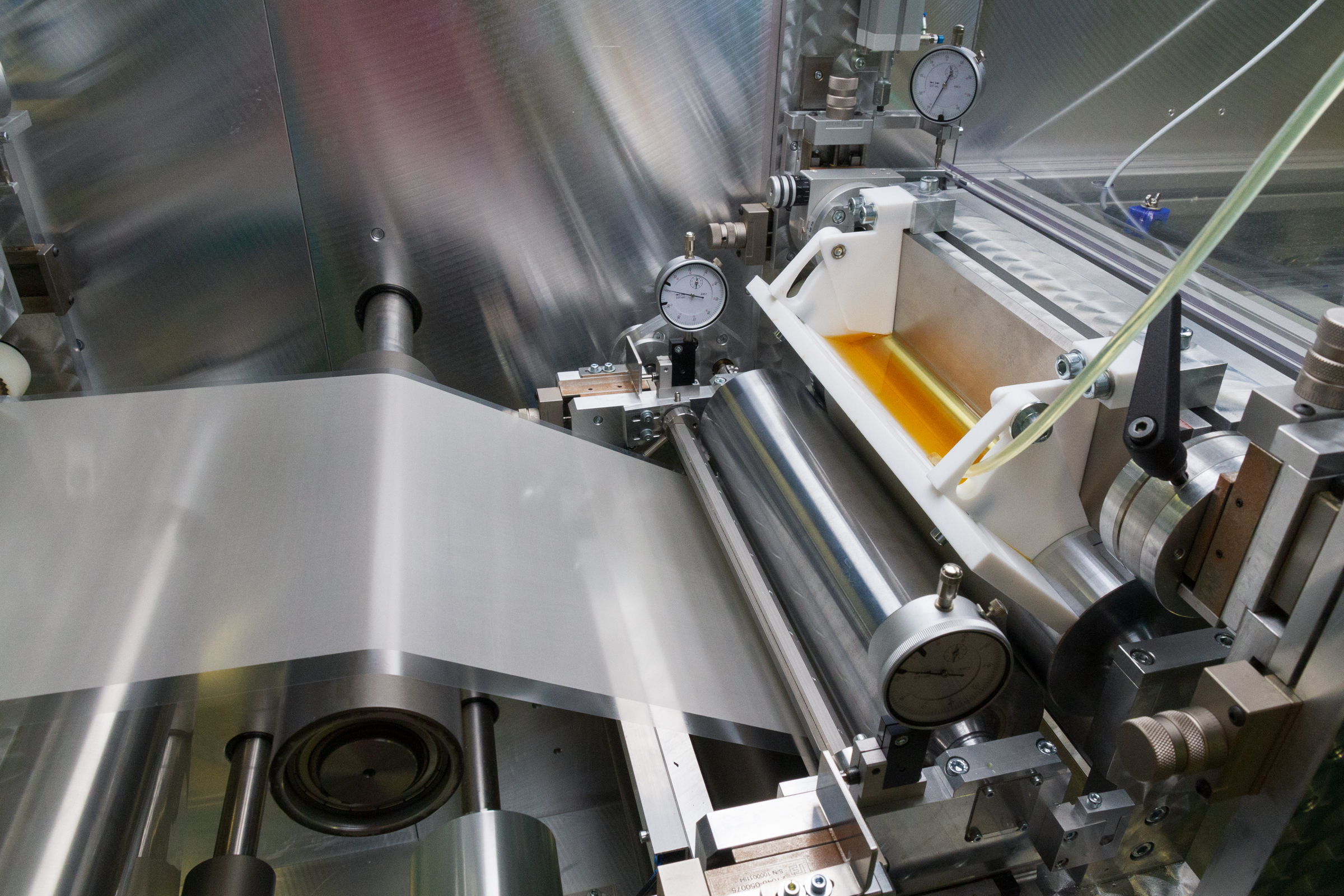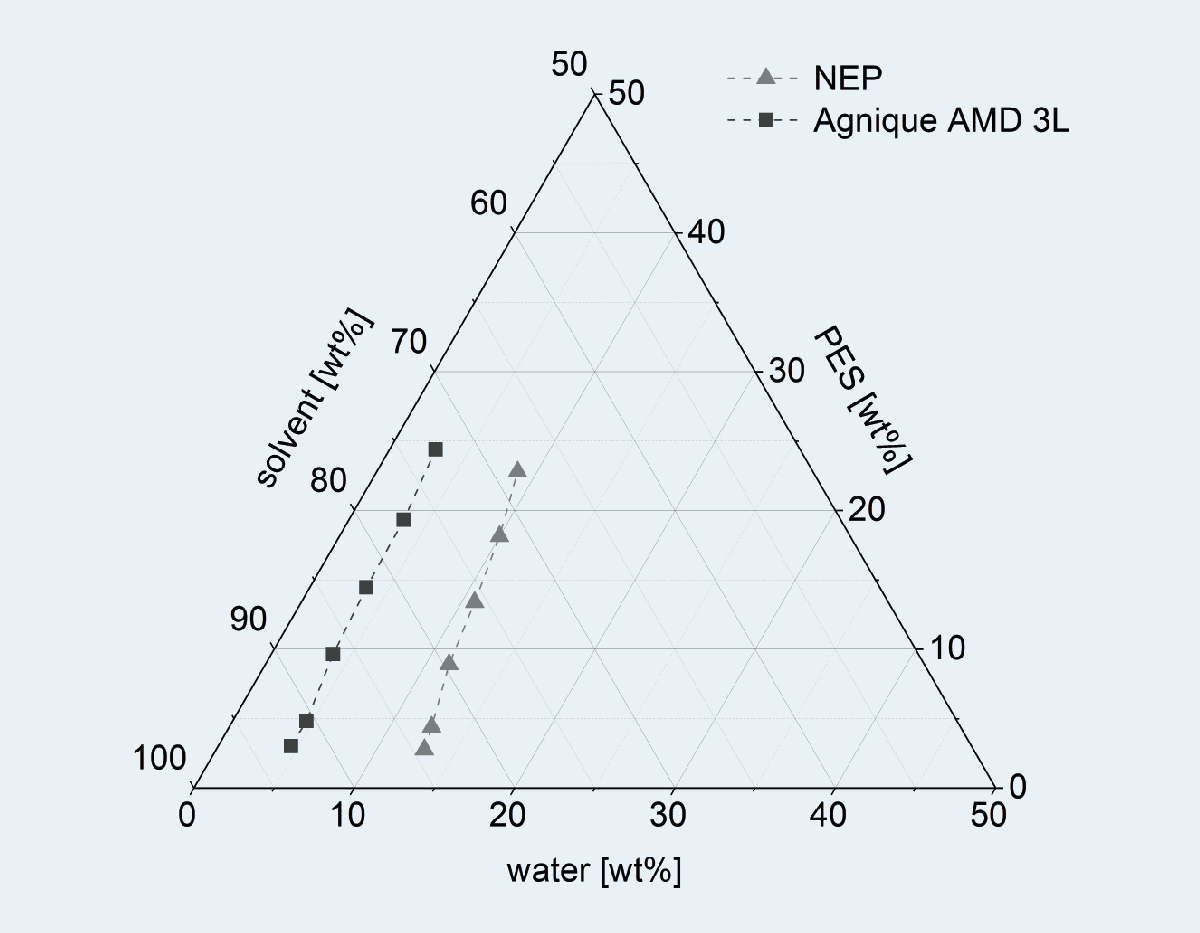 Conventional production of polymer membranes with solvents harmful to the environment and health
Membranes are used in various applications such as water treatment, hemodialysis and gas separation. Nowadays, poly(ether sulfone) (PES), poly(vinylidene difluoride) (PVDF), and poly(sulfone) (PSU) are the most commonly used membrane materials for polymer membrane fabrication. Due to its simplicity and flexibility, non-solvent induced phase separation (NIPS) is an established method for the preparation of polymer membranes for micro- to nanofiltration.
However, the solvents commonly used to date, such as N-methyl-2-pyrrolidone (NMP), dimethylacetamide (DMAc) and dimethylformamide (DMF), pose risks to human health and the environment and can therefore be classified as substances of very high concern (SVHC).
Solvents for Green Chemistry
Consequently, their use should be avoided as far as possible in accordance with the 12 principles of "Green Chemistry". In addition, membrane production using the NIPS process generates billions of liters of solvent-contaminated wastewater due to non-solvent induced separation. In terms of sustainability, the further development of established membrane manufacturing processes such as NIPS towards environmentally friendly processes is therefore of great importance. Therefore, environmentally friendly solvents are needed that can replace common solvents within a standardized process and provide comparable membrane properties.
Recently, alternative solvents have been introduced to meet the needs of green chemistry, such as N-butyl-2-pyrrolidone (TamiSolve® NxG), methyl 5-(dimethylamino)-2-methyl-5-oxopentanoate (Rhodiasolv® Polarclean), g-valerolactone (GVL), dihydrolevoglucosenone (cyrene™), dimethyl isosorbide (DMI), 2-pyrrolidone (2P), and N,N-dimethyllactamide (AMD).
Successful production of hollow fibers and flat membranes with green solvents
We have now used various green solvents to convert our NIPS processes for the production of both hollow fiber and flat membranes.
For example, we have produced poly(ethersulfone) (PES) hollow fiber membranes by non-solvent induced phase separation (NIPS) using the green solvent Agnique® AMD 3 L (N,N-dimethyllactamide; AMD). The influence of this solvent on the dope solution and membrane properties was systematically studied [1]. The morphology, mechanical properties, barrier pore sizes, and gas and water permeability of hollow fibers prepared with AMD were evaluated and compared with membranes prepared in a similar manner using NEP as solvent.